Clarice Hudson
From Fate's Harvest
Clarice Hudson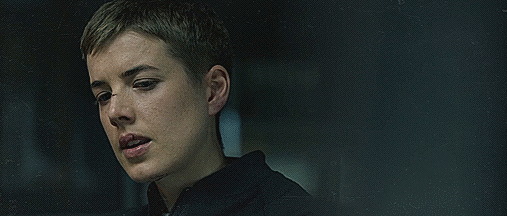 Info


---

Name
Clarice Hudson
Race
Changeling
Court
Winter
Seeming
Beast
Kith
The Winter Mouse
Apparent Age
Mid 20s
Sex
Female
Online Hours
EST: work hours; some evenings
Keeper
The Beast That Hunts
Occupation
Professional Vagrant.

The Sad Story


---

"Why is it, every time something terrible happens, everyone tells you the worst thing that ever happened to them, as though that makes it easier?"


She emerged from the winter landscape one sunny spring morning just north of New York City about eight years ago. They said that she was soft in the head, couldn't read or write, but the Lost of the freehold there helped her along. Then she went nuts -- some say she went loyal -- and disappeared into the woods again. People from that area might remember the lonely, white Mouse in the corner.


And then, she was in Maine, around Dunlin's Reach. There, the Mouse emerged in service of the Winter Court. They say she kept mostly to herself, keeping counsel with only the Winter Queen. Then she went nuts -- some say that the mafia killed her lover -- and disappeared into the woods once more. People from that area might remember the Mouse that became the Captain of the Dragon Guard, keeping the Freehold safe and prepared.


That was the last anyone's seen or heard of Clarice Hudson. That was almost two years ago. And now, she's been seen in Fort Brunsett.


OOC Notes


---

Family: Clarice is here looking for family. Her investigation has yielded few clues, but they lead here. Unsurprisingly, people she knew before are also here. Fate is funny like that.
Pilgrim: In her travels, Clarice joined the Pilgrims of the Endless Road. It was a natural fit. Good luck getting her to talk about it.
Mien: Clarice is very clearly a winter mouse. The thing is, she's a perfectly-adorable mouse, like something you'd expect an eccentric billionaire to keep on his shoulder. True students of the Lost might be able to pinpoint her mix of kiths; page for answers, details, or testing.
Winter Courtier: The Court of Winter is hers, and it claims her. And like all good Winter Courtiers, getting her to talk about it is like screaming into a blizzard.
The Reach: Yes, this is the very same Clarice from the Reach. If you're a transplant from Dunlin's Reach and/or Aleswich, you may know of her. Aside from a haircut, she's pretty much the same.



People are people


---

Adalbert: "..."
AJ: "..."
Bronwyn: "Trusting. Maybe too trusting."
CB: "Fearful. Maybe too fearful."
Cerise: "Chatty. Maybe too chatty."
Count: "..."
Damion: "..."
Franklyn: "..."
Jack: "..."
Kip: "Moody. Maybe too moody."
Logan: "Bright. Maybe too bright.
Nathania: "Familiar. Maybe too familiar."
November: "Close. Maybe too close."
Nuit: "..."
Olenka: "..."
Peyton: "..."
Svetlana: "Civil. Maybe too civil."
Tryptych: "Eager. Maybe too eager."
Widget: "Much. Maybe too much."

Soundtrack

---
Through the Valley -- Ashley Johnson: "I can't walk on the path of the right because I'm wrong."

Roads -- The Dark Romantics: "Oh, can't anybody see we've got a war to fight?"
If You Could Read My Mind -- Johnny Cash: "I never thought I could act this way, and I've got to say that I just don't get it."

Love Hurts -- Nan Vernon: "Love hurts. Love scars. Love wounds and mars."

Aside -- Tim Brooks: "And I'm leaving on this broken fence between past and present tense."

Wandering Star -- Hydrogen Sea: "Please could you stay a while to share my grief?"

Teardrop -- Aurora: "Black flower blossom fearless on my breath."

Black Hole Sun -- Nouela: "Stuttering, cold, and damp; steal the warm wind, tired friend."

Stay -- 30 Seconds to Mars: "If you dare, come a little closer."

Heart-Shaped Box -- Lana Del Rey: "She eyes me like a Pisces when I am weak."

Aerials -- Laura Crowe: "Always wanna go, but you never want to stay."

The Ghost of You -- CrazyEightyEight: "And I remember now, at the top of my lungs in my arms she dies."

Torn -- Hands in Houses: "Wide awake and I can see the perfect sky is torn."