CB Alexander
From Fate's Harvest
C.B. Alexander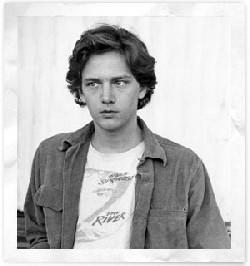 ---
Mux Name:
CB

---

Played By:
Andrew McCarthy (circa 1980s)
Concept:
Crank/Author
Age:
20s?
Occupation:
Writer
Virtue:
Honest
Vice:
Paranoid

---

Court:
None
Seeming:
Wizened
Kith 1:
Author
Kith 2:
Harbinger
Kith 3:
Levinquick
Freehold:
Nope
Entitlement:
Court of the Solstice

---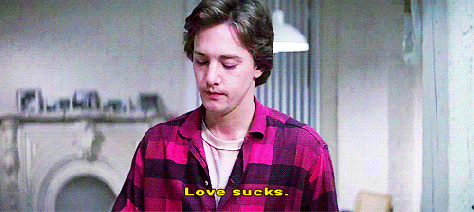 Overview
Yes, it says 'C.B.' on his driver's license. No, it doesn't stand for anything. (So he says.) He's a young writer, arrived in town about two years ago, but a native New Englander. Fort Brunsett is a real nice place to write his next goddamn magnum opus. He's cranky, ornery, paranoid, sarcastic, skeptical, dark-humored and possibly crazy, but who is anyone to judge? As a wise man once said, what's the ugliest part of your body? I think it's your mind.
C.B. was scarce in town for most of 2019, but now he's around again. Was he in an institution? Jail? Rehab? Some remote mountain cabin writing his next masterpiece? All of the above?
RP Hooks
📣   Author (Fame 2) - C.B. is a prolific writer, though he's most known for his acclaimed 2014 breakout novel, Young Man's Disease. A surreal Bildungsroman about several disparate American young men in the 1960s united by violence, it won widespread critical praise for its tight prose, caustic voice, and surprising time period accuracy. The movie rights have been optioned, but it's been stuck in development hell. He's also published a volume of short stories and one of essays, various op-eds, plays, and even some poetry. A second novel, a literary sci-fi title called The Instigate, was released in November 2017, while he's here in Vermont to work on his third. (Page for more details if you think you've read his works -- author page coming soon!)
📣   Alexander Family - C.B. didn't grow up in Fort Brunsett, but he's allegedly an Alexander all the same. Locals may be curious about his connection.
📣   Cat-22 Collective - C.B. founded a collective in town, a worker-owned-and-operated cafe/bakery/bar/gallery/infoshop/performance space. Always seeking new worker-owners!
📣   He Did What? - Supposedly, sometime in August 2017, this guy lobbed a molotov into the Fort Brunsett police station, and was then busted out of jail by an overeager fan who beat the shit out of him! Since C.B. wasn't locked up for long due to the kidnapping and various legal loopholes, cops seem to follow him everywhere...
📣   Conspiracy Theorist - Paranoid to a fault, C.B. has a ton of these -- most of a sociopolitical nature, but several are more of the Changeling variety. Prepare to get your ear talked off if you ask him.
📣   Betweener - C.B. is one of those Solstice Court guys. He willingly uses the derogatory term "Betweener" for himself and always has an eye out for Seasonal corruption, so watch yerself.
📣   Hedgebeast Companion - C.B. has one, an aloof Cymric Cat with fluffy paper fur named Yossarian. Yossarian usually prefers to stay at home, but sometimes accompanies C.B. on occasions when he needs an extra brain.
Soundtrack
The Mothers of Invention - "Who Are the Brain Police?"

What will you do if we let you go home,
And the plastic's all melted,
And so is the chrome?
Who are the brain police?

P.F. Sloan - "What's Exactly The Matter With Me?"

I believe no one's conclusions, I think for myself
I take nothing for granted, my brain ain't on the shelf
I've got my views, though I may sound confused
Oh what's exactly the matter with me?

The Temptations - "I Can't Get Next To You"

I can turn the gray sky blue
I can make it rain, whenever I want it to
I can build a castle from a single grain of sand
I can make a ship sail, on dry land
But my life is incomplete and I'm so blue
'Cause I can't get next to you

The Youngbloods - "Darkness, Darkness"

Darkness, darkness, hide my yearning
For the things that cannot be
Keep my mind from constant turning
Towards the things I cannot see now
Gallery
Logs
(Thanks go to
Green
for the awesome template!)