Audrey Wilson
From Fate's Harvest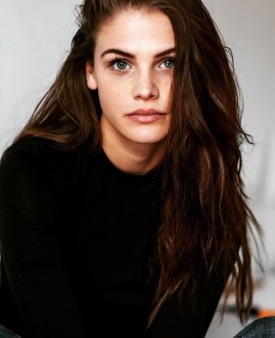 Full Name:
Audrey Wilson
On The Game As:
Audrey
Date of Birth:
January 9, 1999
Hometown
Osage Beach, Lake of the Ozarks, Missouri
Apparent Age:
Late Teens
Occupation:
Unwitting Henchman
Virtue:
Confident
Vice:
Hedonistic
Played By:
Lisa Tomaschewsky

---

Template:
Mortal+
Tradition:
Apostle of the Dark One

Run, Little Rabbit

       Audrey turned up in town not too long ago, shedding where she came from like a skin she couldn't get free of fast enough. Things at home... got weird. It was time to go. And then, things got weirder here.


Hooks

Badb Catha - Audrey got a job as a bar tender at the Badb Catha. Now she's the bar manager.
Don't That Just Pucker Your Right Eye? - Sass and vinegar. She can get a mouth on her.
An Alexander - Her mother, Amanda, was one before she ran out of town like she was on fire. She keeps poking around about the family. Not very inconspicuously.
It's Called Kitchen Magic. Don't Make That Face. - The Ozarks has its... uh, own spin on what qualifies as legitimate thaumaturgical practice.
The Quiet Poison of Desperation - She made a promise. The other half of that promise disappeared. It broke something in her.
A Little Knowledge - Is actually really fucking dangerous. She knows something about Changelings. She doesn't know enough. This can't turn out well.

Contacts


Gallery


Soundtrack


Logs